In giving birth, you preserved your virginity!
In falling asleep you did not forsake the world, O Theotokos!
You were translated to life, O Mother of Life,
And by your prayers you deliver our souls from death!
I found the following painting by Giotto painted from around 1330. The children and I were making and using egg tempera in the style he might have used. I was delighted to find this example of his work this week in advance of the feast today. It was fascinating for me to see this Italian painter's depiction of the "Entombment of Mary" bearing such a striking resemblance to the icon of the Dormition of the Most Holy Theotkos.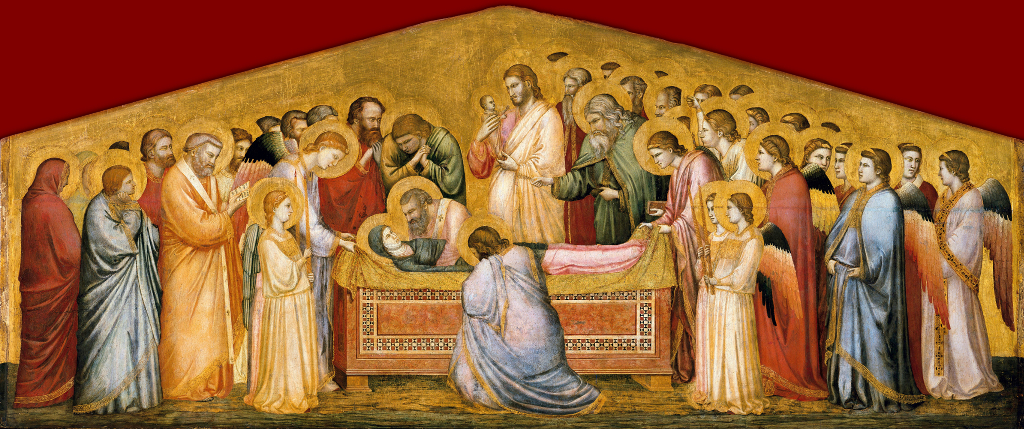 Whether you call it the Feast of the Assumption of the Blessed Virgin Mary or the Dormition of the Holy Theotokos, I wish you a joyous feast!